District 24 Laser Grand Prix sponsored by West Coast Sailing.
Notice of Series for 2022 will be available soon,
This series leverages existing regattas at yacht clubs in District 24. Please check each organizing authority's web site for NOR & SIs for events in the series. These websites can be found under Details under Events, and can also be found via the calendar at laser.org. Check there for up-to-date details.
The series was conceived and developed by Ralph Pombo and Ken Crawford.
Series Winners

Year
Standard
Radial
2006
Walt Spevak
2007
Walt Spevak
2008
David Lapier
2009
Mike Bishop
2010
Tracy Usher
Christy Usher
2011
Tracy Usher
Mark Halman
2012
Tracy Usher
Christy Usher
2013
Peter Shope
Will Cefali
2014
Emilio Castelli
Laird Henkel
2015
Emilio Castelli
Stephen Aguilar
2016
Emilio Castelli
Toshinari Takayanagi
2017
Marcel Sloane
Andrew John Holdsworth
2018
Lance Kim
Marcel Sloane
Toshinari Takayanagi
2019
Julian Soto
Toshinari Takayanagi
2022
Emilio Castelli
Toshinari Takayanagi
Qualifying
Please note the eligibility requirements, specified in the notice of series (found under the Rules header), include Laser class membership. It is interesting to see how many people are participating in the series, so class membership won't be required to appear in the standings. But to win prizes at the end of the season, you need to be a class member. Please join the class and support Laser sailing for Laser sailors. Please also note there is a minimum number of events required to qualify for the series
File Photo: 2012 Fall Dinghy
Radials short tacking the Cityfront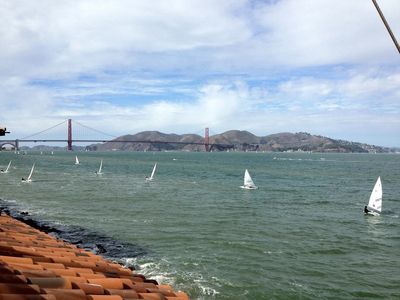 Class Contacts

---

2023 Standard Series
scores

---

2023 Radial Series
scores

---

2023 Standard Series Standings
detail
Sorry, no results yet for this series.
2023 Radial Series Standings
detail

| | | | |
| --- | --- | --- | --- |
| Pos | Boat | Total Points | Sailed |
| 1 | Toshinari Takayanagi    | 5 | 1 |
| 2 | Laird Henkel    | 4 | 1 |
| 3 | Ernest Galvan    | 3 | 1 |
| 4 | Courtney Clamp    | 2 | 1 |
| 5 | Laurie Davis | 1 | 1 |